26 Feb

Extending your home
EXTENDING YOUR HOME ON A BUDGET
House extensions are not cheap but here are some simple pointers on how to keep your home extension budget as low as possible.
Having a fixed and limited budget needn't discourage you from adding an extension to your home. There are plenty of ways you can create a good-looking and functional new space by planning and designing it with cost know-how in mind.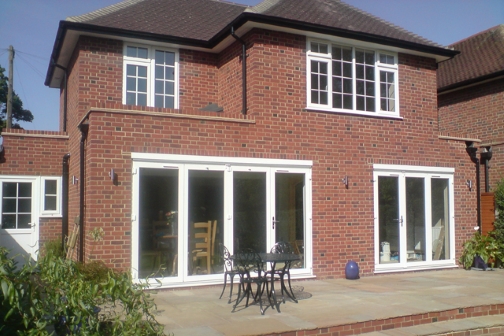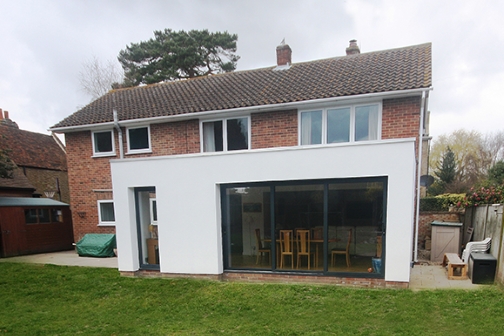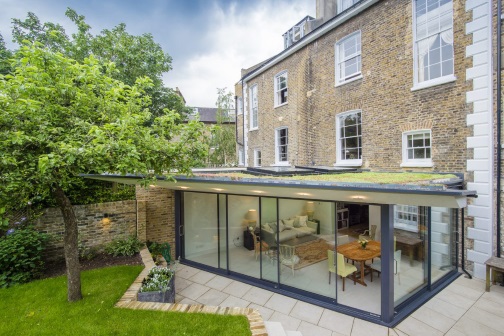 Use an Architectural Designer, not an Architect!
They will both provide similar services for a domestic extension; however, the price tag will be miles apart.
Keep it simple!
The more angles and corners you have in your extension, then the more money you will pay. A simple rectangle or square extension will be the cheapest option.
Save on Planning Fee's
Save on Planning Fee's by making sure your Extension falls within Permitted Development Rights. Read more on permitted development here.
Avoid any made to order products.
Stick to standard-size doors and windows. Velux windows in the roof will be a lot cheaper than a roof lantern. Or to really cut the costs don't have any roof windows.
Reuse, Recycle or Repair.
Just because you're getting a new extension it doesn't mean you need everything new. Floor boards can be sanded or painted, the same can be said for kitchen units and work tops. Buy Salvaged materials, try second hand shops or salvage yards, it will be a lot cheaper then buying everything new.
Mistakes cost money
Mistakes cost money – but you can avoid or at least minimise them by having accurate scaled plans in place before work starts. This will mean you don't over-order on materials, and it will prevent work having to be undone and redone. Measuring everything on site, rather than off your plans, can also help reduce wastage.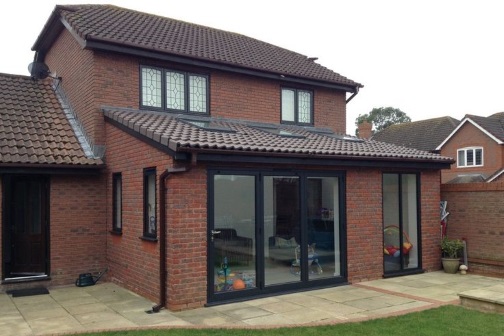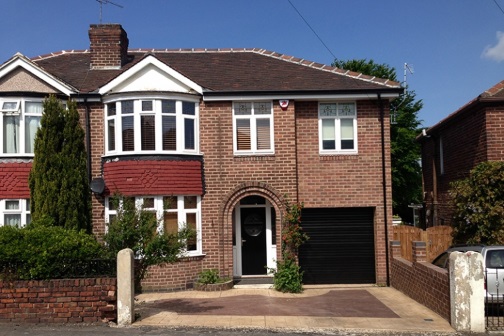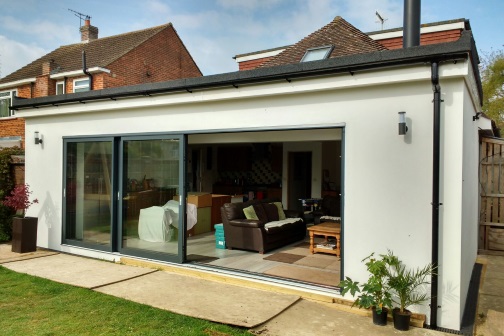 Another alternative to keeping your budget low is simply removing walls in the home's interior and opting for an open-plan design this can make the space feel larger without the need to physically add more space. Its also helpful to stick to a design as some design changes can cost you more money. Whether your project managing or just ordering your own materials to save money, getting the timings of deliveries right to save on wasted labor, this is a good way to save money as a site with no one working on it is costly, so materials need to arrive on time.
Spending time planning the smallest of details can save you money and cut extension costs further down the line. By specifying everything from light fittings and socket locations to flooring and wall colours at the outset, you'll save money on the cost of making alterations or snap decisions at a later stage.
Design the build around off-the-shelf products, such as standard-size doors and windows. Avoid any products that must be made to order; instead, choose materials that are readily available and easy to use. So, stick to cast concrete for the sub-floor; concrete blockwork for the walls; brick, render or timber cladding; and a softwood timber roof structure. Try rooflights instead of dormer windows.
If possible, avoid complicated groundworks, such as building near to trees or drains and sewers, or other buried services, as these will increase groundwork costs. Remember, though, that if you live in a period or character property, your choices will be limited.