16 Apr

Home Improvements During Lock-down
Home Improvements During Lock-down
Share on facebook
Facebook
Share on twitter
Twitter
Share on linkedin
LinkedIn
As the corona virus pandemic continues and everyone is urged to stay home and social distance, we look at ways to pass the time while in quarantine with 5 ways to improve your home. As it stands, we are still unsure of how long the epidemic will last so why not put your time to good use.
1. Redecorate
One thing is for sure, while we are all spending a lot more time in our homes its inevitable that you will start to notice things that you would otherwise overlook, such as scuffs, marks, scratches and dents on your painted walls. Most of us have paint and brushes lying around the house but also for the time being DIY shops are still open and some are offering a delivery service. So, grab a paint brush and create a brighter, fresher environment for your home to isolate in. Websites such as Pinterest and Instagram are great sources of inspiration.
2. Declutter
No matter how neat and tidy you naturally are, it's all too easy for clutter to pile up in and around the home. Many people enjoy decluttering because it relieves stress and provides a sense of control and accomplishment. For others, getting rid of the junk can create more space that wasn't there before. An ideal way to start your house de clutter is to start with small spaces such as kitchen draws, cupboards etc. If you have any spare baskets, tubs or little boxes this is a great to separate items in kitchen cupboards and be more organised. Whatever your reason for decluttering your life and home, now is the perfect time to start.
3. Organise your Shed
For most, sheds are a dumping ground for garden equipment full of creepy crawlies and not a space that gets much attention. However, while you have time on your hands why not re organise your shed, maybe even paint it. Its surprising what a lick of paint and a re shuffle can achieve. Or if you are feeling really adventurous and you have the space, you could create a man cave, play area, or chill out area as well.
4. Up-cycle your furniture
The best thing about upcycling is that there really are no limits to what you can create and achieve. It's cost-effective and anyone can join in the fun with no previous skills required. With specialised paints specifically for upcycling furniture it is now even easier to transform your tired old furniture into stunning pieces of art. Some paints don't even require a primer. However, preparation is key, its always important to start with a clean, dry, smooth surface. There is plenty of websites and YouTube tutorials to get you going.
5. Plan for the future
If you were ever considering extending your home or converting your loft space, then now is the ideal time to start planning. By adding an extension, either single storey or double this in an ideal way to add living space without the need to move. You can create feature rooms such as open plan kitchens, dining areas or sunrooms, and additional bedrooms and bathrooms. If your extension or loft conversion requires planning permission, then this can take up to 10 weeks to determine. And while a few businesses are currently not working due to the coronavirus epidemic, CK Architectural are still open for business with a new Online Design Service which still offers the same exceptional service without the need to visit your home or site.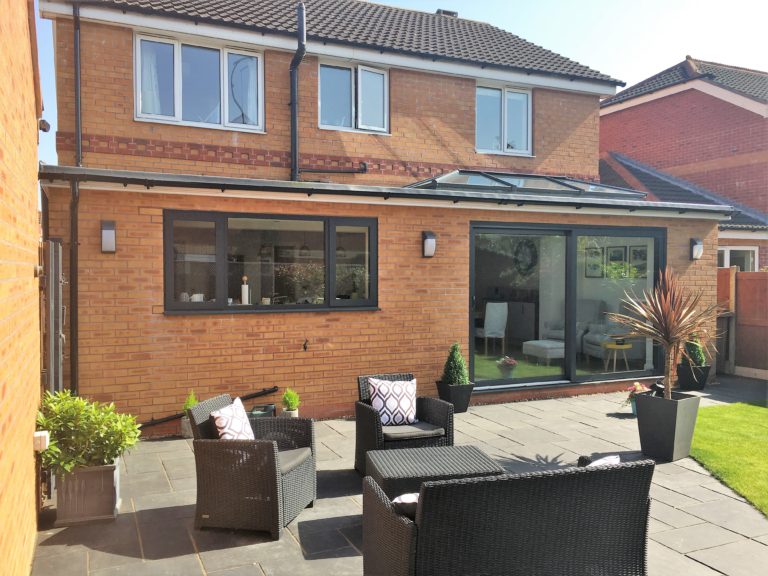 More Blogs from CK Architectural…