Individual and unique designs to improve your primary ground floor living spaces
Turn disused, agricultural, out buildings into lavish homes set in the country side
Improve the living spaces top to bottom with expert tailored design solutions
WHY CHOOSE CK ARCHITECTURAL
CK Architectural Birmingham delivers client driven architectural design solutions in the west midlands area at affordable rates. We provide services such as residential design, planning applications, building regulations and project management. Helping provide home extensions, loft conversions, new building, garages, apartments, commercial and educations building development. Our team of expert local designers, technicians, planners, engineers and project managers we provide the best advice and service around.
We pride ourselves on exploring the best design options available to you given all the site, planning, budget and building constraints. You will have all the right information on how it will look, function and likely costs before you make the final decision. We want to make sure every avenue is explore so the right decisions are made before the builders get on site. We will do everything we can to ensure you get the best design for your money and will help oversee the tender and build processes too.
We are not architects, our experts and professional have more relevant and direct qualification and experience suitable to deliver design and projects in a more flexible way. CK Architectural ltd is growing across the UK and our system for delivery and customer service is un paralleled. Typically no fee will be due until a full site survey has been undertaken and design from your brief produced.
Book now for your free consultation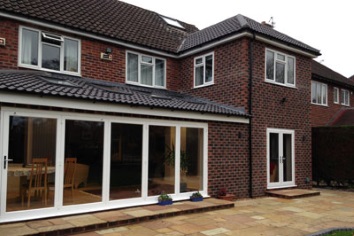 Extending your home is not cheap but here is 5 simple pointers on how to keep in control of  your home extension project. 
In the UK more than a quarter of all houses are terraced. With their solid walls and original features, the last decade has seen this house style surge in popularity.
Self-builders will find it easier to kick-start dreams of building a home with the launch of new registers to support builders find plots.